Rachael + Steve's love story is full of interesting twists and turns .. and then some more! Let me launch straight into what is so hilariously ironic and another great story for Rachael + Steve to have a laugh over for many years to come …
April 2014 Rachael + Steve flew over to Rarotonga to attend their friends wedding (Kia Orana Hayley and Dan) which I photographed. At one point Rachael kindly offered to hold my flash, who would have thought a few years later I would be Rachael + Steve's wedding photographer .. at Lake Tekapo, New Zealand - wOw.
And then another WOW - a weather bomb hit the Canterbury region and it was recorded as the coldest New Zealand summer in 30 years. Ouch.
Steve's family had travelled from a heat wave in Sydney so this was a real shock to their system. Despite the chill it was such a superb day ... the rain held off ... the wind not so much and there were lovely pockets of light and a hot cup of herbal tea to thaw Rachael out in one of the most breathtaking locations.
THEN Rachael enters a "WORST SUMMER STORY" competition on the radio and ... they WIN … an ALL EXPENSES PAID TRIP TO RAROTONGA (where their wedding photographer lives - love it!). Best of both worlds!
Rachael : "Steve and I met after a year long set-up from our best friends before we eventually met in Vancouver, even though we were both living in London at the same time prior to this even going to the same house warming and we were both in South East Asia at the same time right before both of us moved to Canada but our paths never crossed!
After meeting at our friends birthday party, we were pretty much inseparable, and I moved into the Rugby Club House apartment not long after that!
We traveled around Canada and America in our van chasing festivals and the summer! Then back packed around Central and South America for 8 months before living in Australia, and now finally settling and buying our own home in Auckland.
Our wedding was in the beautiful South Island at Lake Tekapo, a place we travelled to on Steve's first trip travelling around New Zealand. We were both amazed at the beautiful scenery and how much it looked like Canada that when we got engaged we knew we had to get married there and although we chose a very safe summer January date unfortunately it was the worst summer in 30 years with a Weather Bomb lasting for a couple of weeks!
After 2 minor car accidents, sheer exhaustion, torrential rain with the marquee flooding twice, and 2 ambulances called our actual wedding day went as smooth as possible, though freezing temperatures! The rain held off until the evening and the Ceremony was quite magical with the snow clouds and snow capped mountains in the back ground.
The weather and events leading up to the wedding were so crazy that when I heard a radio completion for the worst summer story, I had to enter and a week later got the call and went on air to receive an all expenses paid trip to Rarotonga for 5 nights so that we can have a warm and sunny honeymoon and extend our summer!"
Thank you for trusting in me … much appreciation. Happy Days, Melanie.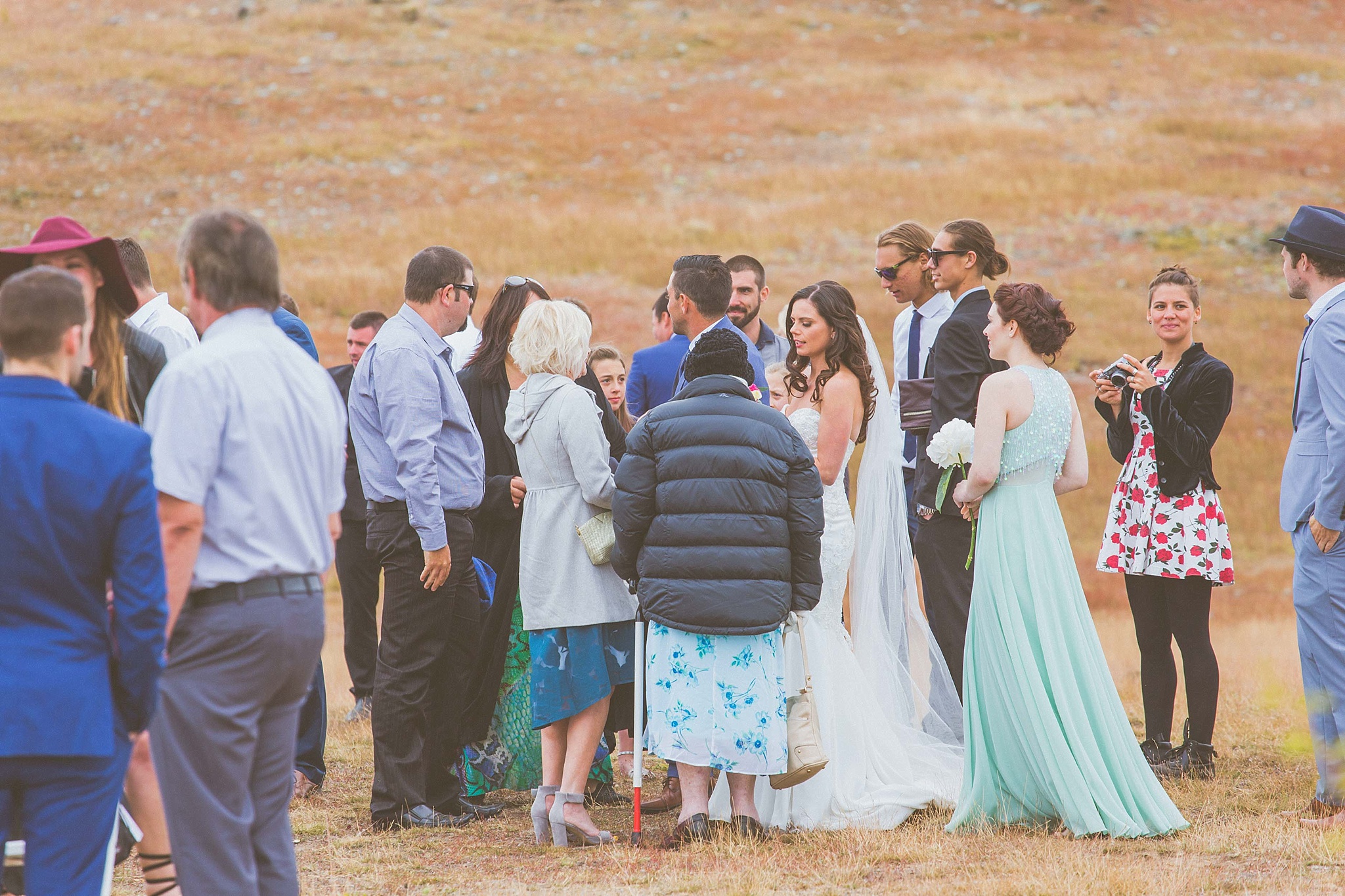 melanie cooper