Steffi + Thomas adventures intrigue me so I asked some questions ...
Why Rarotonga?
It's a dream destination of ours and one of the few true paradises on this planet. We wanted to have a super relaxing and romantic private wedding day with pleasant weather and fantastic seafood. Also, Rarotonga is conveniently located for a stopover on a RTW trip.
Were you nervous choosing Raro as your wedding destination when you had never been here before? We were not nervous at all. While planning our wedding out of Germany, we figured out just by exchanging emails that Raro's locals are very friendly, and that they have the wish to make our wedding day unforgettable. And that's how it was!
How long had you been travelling before arriving on Raro carrying your wedding attire?
We started our 6 months RTW trip on the 1st of April in Bolivia, followed by Peru, the US and Canada. After having travelled for 3.5 months we finally arrived at our wedding destination "Rarotonga". As Steffi celebrated her bachelorette party in Las Vegas, the girls brought the wedding attire from Germany. We only travelled with our wedding attire from Las Vegas to L.A. where we deposited it for a month. When we flew from Canada to Rarotonga, we had a stopover in L.A. and picked everything up.
After our wedding, we continue our RTW trip for another 2.5 months. The question of how to get our wedding attire back to Germany was solved miraculously soon after we arrived on Rarotonga.
Did you worry about the weather being unpredictable? Not at all, we thought it's the place with the highest probability of sunshine, especially around July.
What did you enjoy the most about Rarotonga? What we love most is Raro's very relaxed and stress free atmosphere of a paradise island, while still providing the services that are required for a perfect wedding day.
A funny story? In the morning of our wedding day we went snorkelling in the lagoon and were so impressed by a spectacular underwater world that we totally forgot the time and almost were too late for having lunch. We had a quick burger at Vivi's and got ready for the wedding just in time.
An awkward moment? While having lunch at Vivi's burger place Steffi was attacked by a very hungry hen who managed to conquer the top of the burger, which she then enjoyed with her chicks. That's probably a story which very few brides can say about their wedding day.. Haha.
A romantic moment? It was important to us to write our wedding vows individually. A very romantic moment for us was to read our vows to each other in front of the stunning Muri lagoon.
Will you return for an anniversary? Definitely!
In particular, we would like to thank:
- John Whitta for being the most helpful and empathetic celebrant that we could have imagined
- Andrew Logan and his family of Little Oneroa villas. The best location for an intimate wedding.
- Sarina Cummings for creating a bouquet which we could not have bought in Germany for no money in the world.
- Bianca Whittaker for making sure that Steffi's hair did not move in the wind.
- Tim Tierney for creating a culinary journey through the Pacific Ocean, which by its own would already have made the wedding day unforgettable
- Wendy and Ash from New Zealand for helping with details and being our witnesses.
And finally... we'd like to thank you Melanie, for taking beautiful pictures that will make sure that no details of this special day will ever fade away...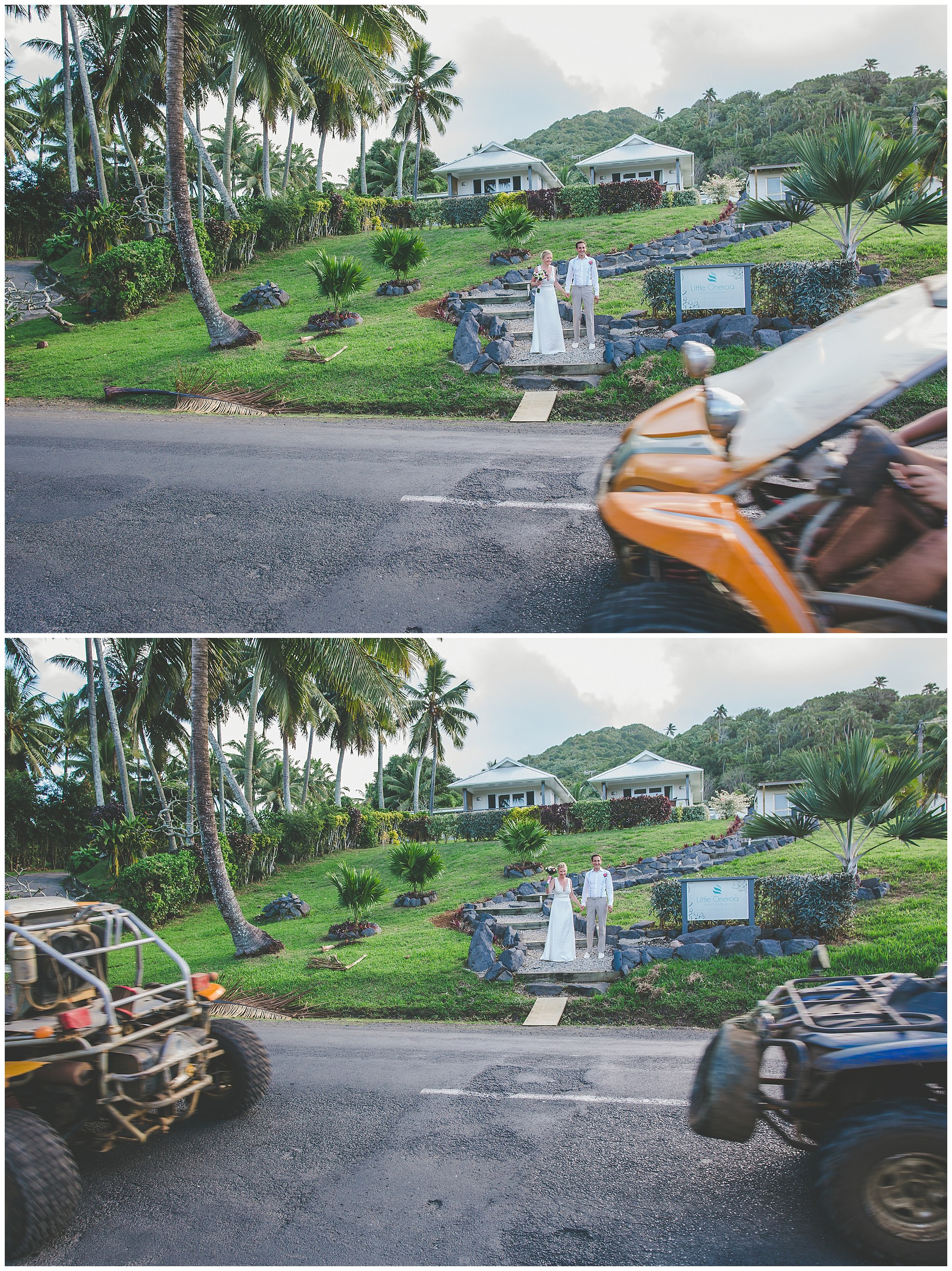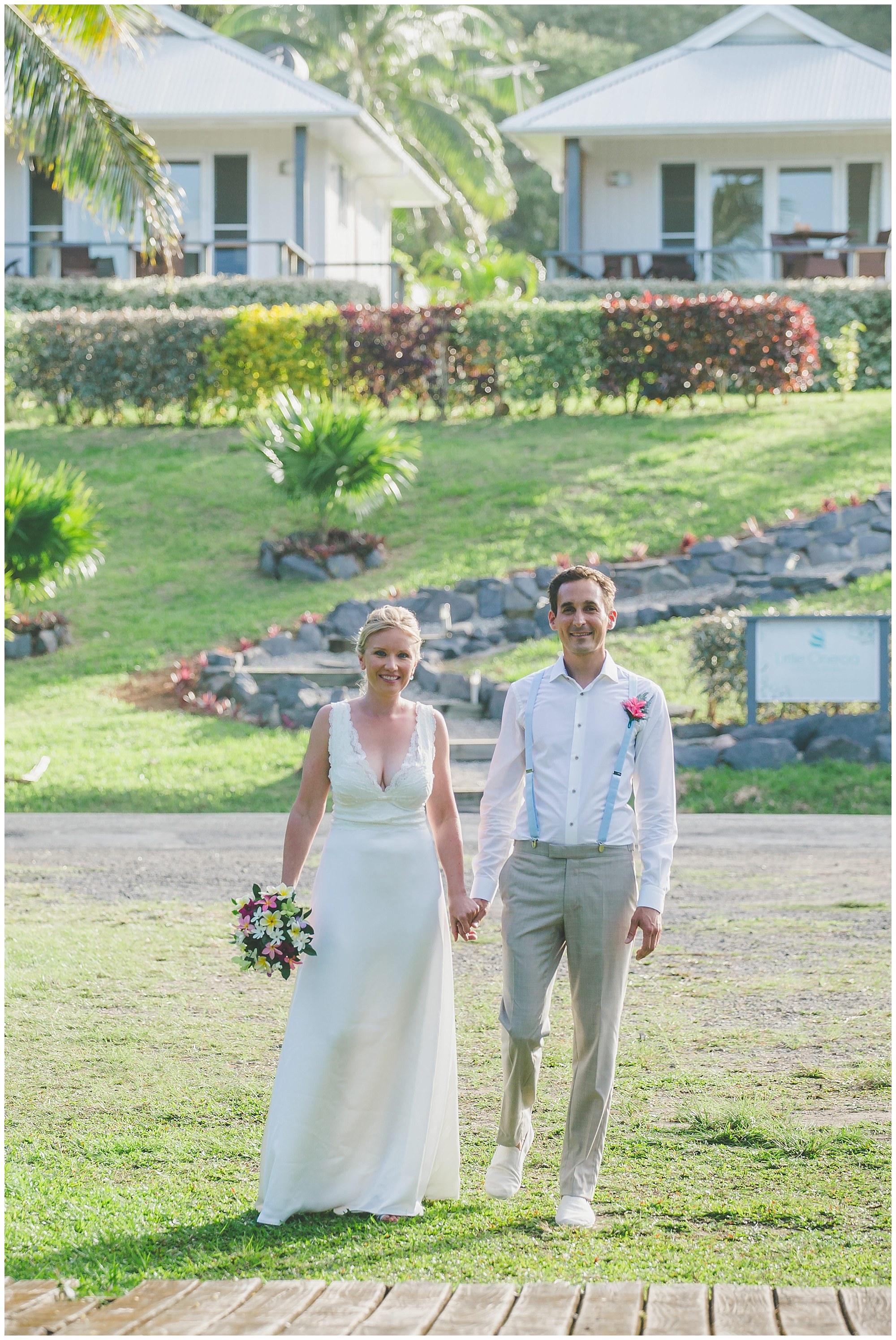 melanie cooper